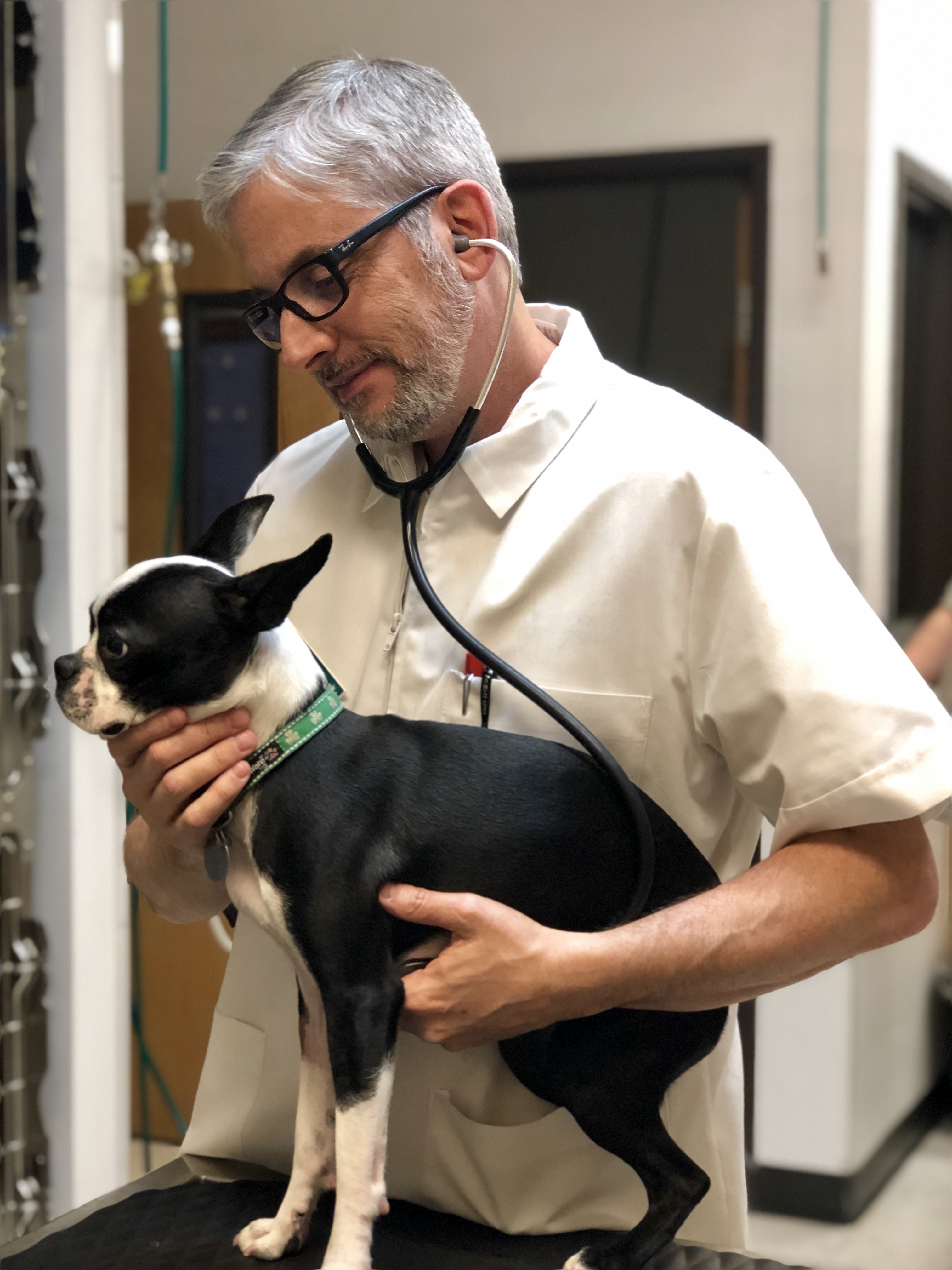 Veterinarian, Dr. Brian V. Benjamin, opened Ohio Drive Animal Hospital in June of 2003.  Dr. Benjamin has been a veterinarian in Dallas and Plano since his graduation from the Oklahoma State University School of Veterinary Medicine in May of 1992.  Ohio Drive Animal Hospital is a full service veterinarian practice for small animals that focuses upon preventive medicine, internal medicine and surgery for pets.   Dr. Benjamin has many areas of special interest, including pain relief for pets, emergency/critical care veterinary services, pet dentistry, pet geriatric care, endocrinopathies, the treatment of chronic ear infections for pets and more.  Dr. Benjamin also has a strong relationship with the local veterinarians with specialty practices and utilizes veterinary specialists regularly for input on complex cases.
Ohio Drive Animal Hospital is a fully equipped veterinary facility. We have a full service in-house animal laboratory that allows us to perform immediate testing on critical cases for pets. Additionally, we have advanced pet dentistry equipment. We have machines for monitoring vital signs on anesthetized patients, as well as blood pressure monitors and other advanced diagnostic equipment for pets.
Dr. Benjamin and Ohio Drive Animal Hospital work very closely with multiple pet rescue organizations in an attempt to help less fortunate abandoned pets that may be in need of veterinarian medical care or assistance in being prepared for pet adoption or pet foster care.
At Ohio Drive Animal Hospital, our goal is to make pet owners and their pets as comfortable as possible during your veterinarian visit.  Ohio Drive Animal Hospital strives to provide pets with decreased wait time, and always make client service a priority.   Additionally, all of the Veterinarians at Ohio Drive Animal Hospital enjoy rewarding our patients with as much T.L.C. as possible. We are very flexible and will do anything we can to make the visit less stressful for your loved pets – dogs, cats and more.   Dr. Benjamin chooses his veterinary team members very carefully and specifically looks for individuals that can help him achieve these goals.